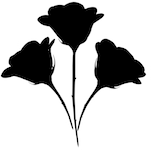 I have been banned by both Patreon and Donorbox, cutting me off from my monthly supporters. In light of the ever-increasing deplatforming and demonetization, your support is what provides me with the financial freedom to continue making YouTube videos and writing books. I'm deeply appreciative for any and all support.

Or you can support me with a one time Credit Card or Wire transfer.
SWIFT/BIC Code: WFBIUS6S
Account: Brittany Pettibone
Account No: 2236407314

Or you can support me with monthly donations via SubscribeStar. Every donation is deeply appreciated, and is invaluable in regards to the continuation of my work.