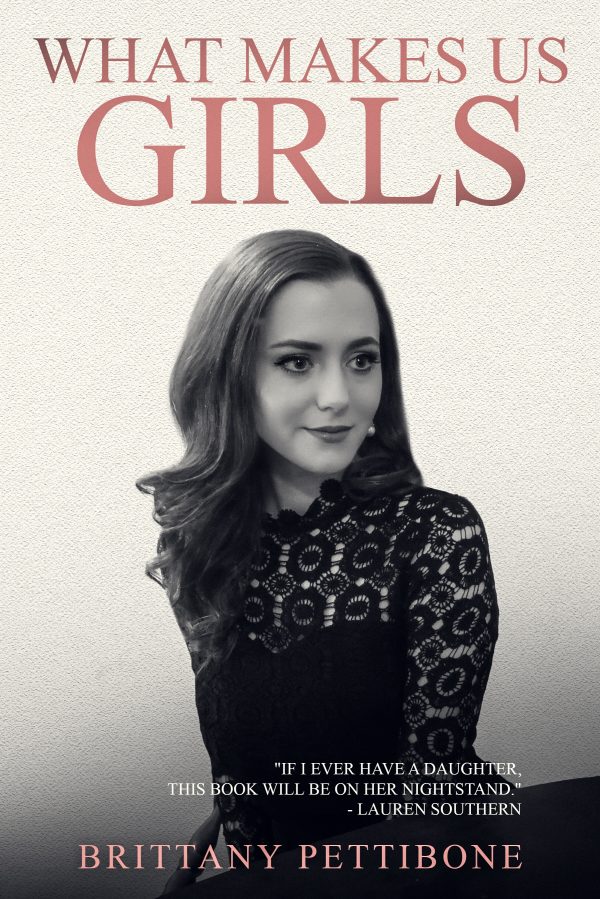 "Faced with the very real suffering of today's women and girls, it seems like society only reacts by promising women that they will inherit the earth, and also that nothing is their fault. Brittany's book is a wonderful dose of tough love, which reminds us all that a sex that cannot take responsibility for anything, cannot achieve anything. This book feels like a summary of every time Brittany and I have laughed over coffee, or when she has held me while I cried and put my broken heart back together. I am so thrilled that so many other girls will have that experience. If I ever have a daughter, this book will be on her nightstand." —LAUREN SOUTHERN
We cannot give what we do not have. So if we do not love ourselves, or even if we are too obsessed with ourselves, how then can we love others? 
What Makes Us Girls examines the topic of self-worth through a modern cultural lens. Using examples from the author's life experience and the life experiences of a variety of other girls, What Makes Us Girls analyzes seven of the most common issues that result in a destructive sense of self-worth: comparison, rejection, bullying, inauthenticity, purposelessness, betrayal and guilt.
Every girl in the world, no matter our age or the country we are from, will have to face a battle for self-worth. Some of us will win and some of us will lose. But those of us who win will do so for two reasons: because we are able to see the battle for what it is, and even more importantly, because we have the right weapons to fight it.


What Makes Us Girls is available on Amazon in every country. It's also available on demand via 40,000 virtual and physical bookstores. Formats include hardcover, paperback and eBook. An audiobook is in the works and will be completed very soon.



ORDER YOUR SIGNED COPY TODAY!
Order your signed copy of What Makes Us Girls below. This offer includes a signature, a personalized message and free shipping for both domestic and international destinations. CURRENTLY SOLD OUT.